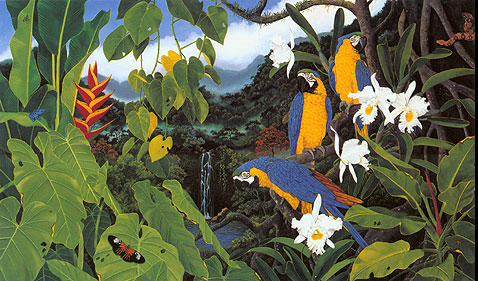 Internationally-renowned and winner of numerous awards, Key West artist Sal Salinero is considered an "island treasure". Recognized as one of the most notable artists of our day to depict the beauty and diversity of the tropical rainforest, his original oil paintings can be found in many private, public, and corporate collections in the United States and abroad. These exquisite works are now available in masterfully reproduced limited editions that capture all the detail and rich vibrancy of the originals.
We are pleased to announce that Michael A. Palmer has signed with Birn Fine Art as the exclusive publisher of his limited editions.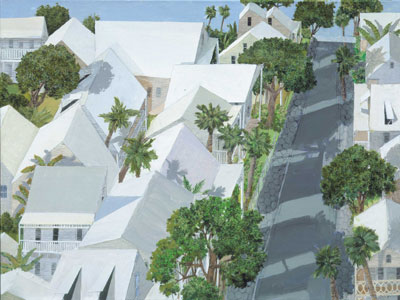 Michael Palmer has exhibited professionally for 41 years and is well known both in the United States and internationally. His paintings are in many notable permanent public and corporate collections. There is a quality to his work that transforms familiar images such as cityscapes depicting roofs and narrow streets with forms that are full of color and composition into abstract works when viewed from a distance. These captivating creations are now available in limited editions on canvas with an attention to detail that have to be seen to be fully appreciated.
© All images and designs depicted on this website are protected under United States and International copyright laws and regulations. Any use or reproduction of these images and/or designs for any purpose whatsoever without express written permission of Sal Salinero and Birn Fine Art is prohibited. All rights reserved.